Terms and Condition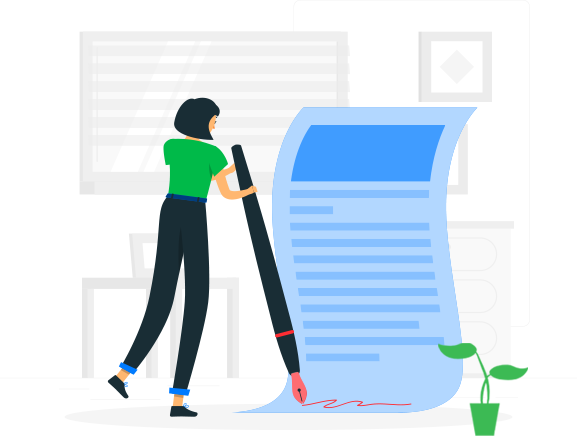 The Terms and Conditions document outlines a legal agreement consisting of rules and regulations between you and the "App Name" which you shall access by agreeing to these "Terms of Use".
Please read these Terms as by using this application, we assume you accept these terms and conditions. If you do not agree to all of these Terms of Use, please do not access or use the Service.
Who May Use the Application
You must be at least 16 years old to use the Service. If you are at least 13, but are still a minor (this depends on where you live), you must have your parent or legal guardian's permission to use the Service. Please have him or her read this Agreement with you.
Privacy Policy
Before you continue to use our services, website and app, we suggest you to go through our Privacy Policy. It will help you better understand our data access and usage practices.
License
You acknowledge and agree that the application, the services and all trademarks, service marks and trade names and other intellectual property rights associated are, and shall remain the property of Media Cleaner App and/or its licensors, as applicable. All intellectual property rights are reserved; related to services, including any text, graphics, button icons, logos, images, audio clips and software, are the exclusive property of "App Name" or its licensors. All software used on the Application is the property of Aomata Solutions or its software suppliers.
Cookies
We employ the use of cookies. By accessing "App Name", you agreed to use cookies in agreement with our Privacy Policy.
Most interactive websites use cookies to let us retrieve the user's details for each visit. Cookies are used by our website to enable the functionality of certain areas to make it easier for people visiting our website. Some of our affiliate/advertising partners may also use cookies.
User's data
When you use our app that accesses to your non-personal information in connection with your use of Services ("Your Content"), you understand and agree that:

You will continue to own and be responsible for Your Content
Your Photos, Videos and Media files will be retained only on your device and we will not share, store or use it for any other purpose
We will not sell or share your content to any third party
Third Party Services
We may employ third-party services to facilitate our Service and assist us on how our Service is being used. Your information is retained on your device and is not collected by us in any way. By accessing and downloading the application, you agree that we may integrate, display and otherwise communicate advertising or commercial content in Application and that we will identify paid advertising or commercial content. You also agree that we use targeted advertising to try to make advertising more relevant and valuable to you.
We do not endorse, support or guarantee the lawfulness, accuracy or reliability of any content submitted to, transmitted or displayed by or linked by Application, including content provided by third-party advertisers.
The third-party services used within our Service are as follows:
Google Play Services
AdMob
Firebase Analytics
Consent to Use of Data
You agree that we may collect and use your Non-personal data, technical data and related information — about your device, system and application softwares. We use that information in order to facilitate the provision of software updates, product support, and other services.We may employ third party services to collect data for the purpose of analyzing and improving our services.
Questions
If you have any questions regarding our Terms and Conditions or about the Services, please contact at support@clutterflyapp.com